Savio Rodrigues is a journalist by passion and an entrepreneur by design with business interests in media, real estate, information technology and movies. He is also the founder of GoaChronicle.com – a news portal known for its anti-corruption and social crusader stand in Goa, India & globally. He pursued his education in India & the Middle East, with special liking for commerce, economics, literature, politics & law.
The author is no stranger to writing. With Karmic Ishq, he forays into the world of fictional writing.
He lives in Goa with his wife, Myrtle, and their two daughters, Kaydence & Kianna.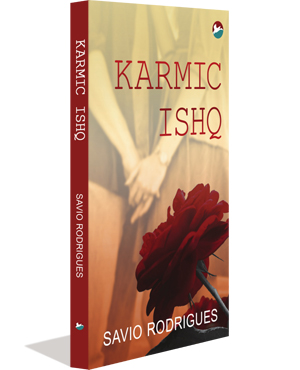 Alisha is a young, ambitious and determined career woman. Work is her escape from the demons that haunt her. At home, she is a dutiful, caring and loving wife. She loves her husband but feels no passion for him.
More info →