Charles Ponnuthurai Sarvan (born Ponnuthurai), studied English Literature at was then the University of Ceylon. Shortly after graduation in 1961, rising ethnic tension made him leave for England. He is now a British citizen.
Sarvan obtained the Postgraduate Diploma in English as a Second Language from Wales; the degree of Master of Philosophy and that of Doctor of Philosophy from the University of London. Apart from several articles in international literary journals, he is the contributing Editor of English Literature: Introductory Essays and co-author of Readings in Poetry. His Sri Lanka: Literary Essays & Sketches was published in 2011; his Public Writings on Sri Lanka, Volume 2, in 2013.
Retired after having taught in London, Nigeria, Zambia, the Middle East and Germany, Sarvan now lives in Germany with his German-born wife (a published poet), his two sons and grandchildren.
What Volume 2 of Public Writings on Sri Lanka (2013) stated, can be repeated here: "Contrary to promise and much-cherished hope, the end of the war against the Tamil Tigers has not yet ushered in an age of justice, peace and prosperity for all.
On the premise that politics is far too important to be left entirely to politicians; that others have a duty and a moral obligation to take an interest" Sarvan offers this selection.

Buy Paperback
More info →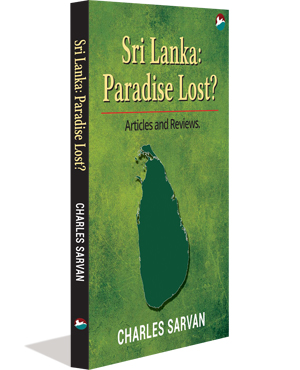 The first part of this anthology consists of articles; the second part of reviews of books, and of two films, 'I too have a name' and 'Butterfly'.

Buy Paperback
More info →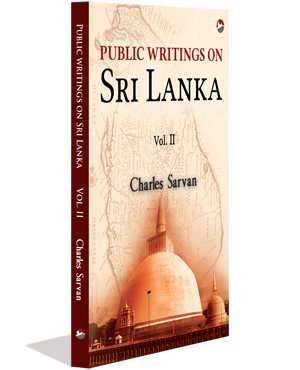 On the premise that politics is far too important to be left entirely to politicians; that others have a duty and a moral obligation to take an interest, the author offers as a contribution a collection of his essays (most already published) relating directly or indirectly to Sri Lanka's public sphere.

Buy Paperback
More info →