Deepak Rana was born in Uttarkashi, a town near the Ganges in the Himalayas. He writes fiction, which is his passion, to entertain the masses and prefers to be called an imagination hunter. He currently teaches English language and literature in Dehradun.
'I'm a short story in everyone's life, but I prefer writing long novels for them', he says. 'I like to animate most things in my writing, for I think everything has some kind of life.'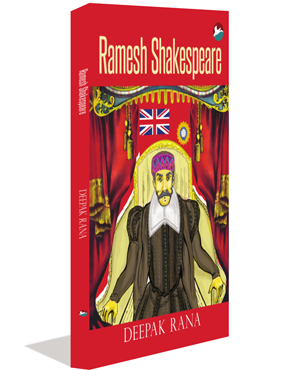 He was neither prolific nor industrious, and his only philosophies resuscitated when he was drunk. Yet Ramesh became a great playwright of his age in spite of stealing from the greatest writer on the earth—William Shakespeare.

More info →