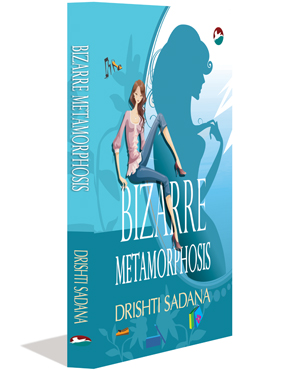 Kesha - the child, Kesha - the teenager and Kesha - almost a woman, everyone everywhere looked upon her as the "it" girl.
Cool. Pristine. Candid. Mysterious. Spellbinding. Prudent. Enterprising.
She was everything that these words portrayed. She had been through criticism, ridicule, approvals and rejections in life. As words melt into pages, her life which was once a concoction of personalities will eventually melt into a life that glows with divinity.
Drishti Sadana, lives in Bhopal and is a second year student of Management. She loves playing with words and reads with equal fondness. This is her first step into the fantasy-cum-real world of fiction writing.

More info →