Kunal Roy is a final year student in computer science engineering at Global Academy of Technology, Bangalore, India. While his key interest is in computer science, where he has already co-authored two international refereed research publications, he is also a science fiction euthusiast. He has always admired the way in which it has been used to highlight the strength of a pure human endeavor in surmounting un-scalable odds, especially nothing that through most, if not all science fiction, the alien race is physically and mentally superior to the human race.
He is also a huge fan of the larger than life characters- Thor, Superman, Batman, Galactus, Odin, Hulk, their relatable personalities and life journeys, the grand-scale encounters between colossal powers and the many marvelous fictious-scientific concepts that inspire real-life scientists, which science fiction has been able to present to us over the years. In Kunal's view, all of these elements come together so well that science fiction plots make for the most complete and the most compelling stories.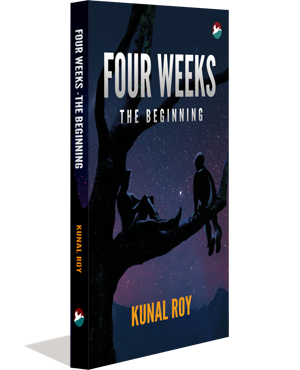 Rs. 299/-
Rs. 269.1/-
eBook:
Rs. 99/-
Young Alan, who has known all his life that he is enhanced, believed that his father died a few years ago from a car crash. By the information received from a certain friend turned enemy he discovered that his father, who was actually awaiting him on another world, enhanced him for a purpose- to stop a certain alien race from destroying the Earth.
More info →