Bhaskar is one of the contemporary world's thinkers and philosophers. He started pondering over things shortly after his birth and has been at it ever since. That buzzing sound you sometimes hear likely emanates from the whirring machinery of his brain. His thoughts are deep and varied – the overnight success of Psy, the disappearance of his handkerchiefs (Bhaskar's, not Psy's) the life and times of Pluto the planet, and how to hypnotise publishers into signing lucrative contracts. He has not come to any kind of conclusion on these issues or indeed, on any issue. Nevertheless, he steadfastly continues to contemplate. It is his fervent hope that if he sticks with it, he might, sometime in the future – given a bit of luck – come close enough to some reasonable answers. But will his frail shoulders bear the burden of such profound thought?
In between bouts of masterful meditation, Bhaskar makes a living as a private banker. He has also written two books and warns us that there are more on the way.
While transiting through Dubai in 1991, he changed his mind about his intended destination and has remained in Dubai ever since, watching the desert sands reach the sky.
As author P. G.Bhaskar stepped tentatively past the 30 year landmark and then, with even more trepidation, across the dreaded 40, he once again went through all the trials of adolescence; confusion, insecurity and apprehension punctuated by frequent bouts of foolishness.

More info →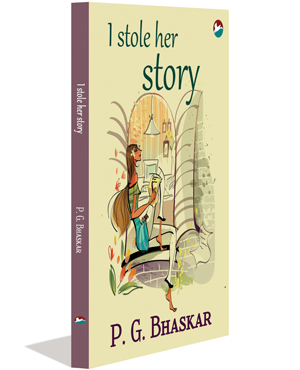 Unable to cope with the trauma of her father's death and the loss of her first love, Anne left Goa for Mumbai. Two years on, it was time to move again. She is now in Singapore, enjoying her 'NRI' status and writing reports for a consultant firm.

More info →