Pankaj Suneja recently completed his Master of Arts in Psychology (Psychosocial Clinical Studies) from Ambedkar University, Delhi. In 2011-12, Pankaj suffered from a psychotic episode and had to leave his studies. With the help of medication and the support of his family and teachers, he regained his health and resumed studies.
His thesis work has been about understanding the experience of psychosis or schizophrenia. His writings have been regarded as authentic, profound and eccentric yet, so, so meaningful and insightful.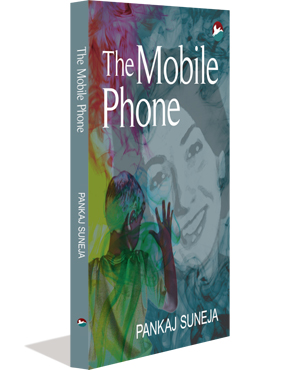 The Mobile Phone is a story of connecting to the child within us. The story is set in Delhi and deals with the lives of Rohit, a tutor, and Prabhu, a child he teaches in the city. The author uses 'the paper mobile phone' as a symbol to connect with someone who is absent; someone we seek or someone who could hold us in our helplessness. The novel makes an attempt to understand death and deal with mourning. It looks at child's play and fantasy life. It also looks at adults who are evolving in relationship.
More info →
Schizophrenia is a challenging disorder often characterized by abnormal social behavior and a significantly altered perception of reality. Its treatment largely depends on medications and psychosocial interventions but no single approach is widely considered effective for all patients. Through this book the author offers his readers a glimpse into the multifaceted world of schizophrenia in the form of a fictitious storyline revolving around two characters Monty (the psychotic part) and Virginia (the non-psychotic part).
More info →