Syed Zeeshan is a student who hails from the town of Raipur, Chhattisgarh. He is currently pursuing his undergraduate degree from the Hidayatullah National Law University (HNLU) and aspires to be a lawyer. His legal articles have been published in many esteemed law journals throughout the country. However, this book is his first endeavor towards writing popular fiction.
Zeeshan usually spends his time with his friends doing nothing in particular. While not imitating a practicing lawyer solving cases, he can easily be found roaming around in the streets of the town. You can contact him anytime at [email protected].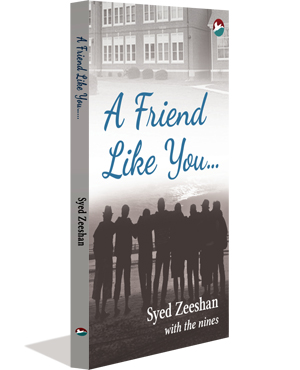 High school is not just one of the most precarious periods of one's life; it is also the most precious. Memories are recorded on a daily basis, and revisited lifelong.

More info →