Victor Rangel-Ribeiro is an Indian writer, the award-winning author whose debut novel, Tivolem (1998), was named one of the twenty notable first novels to be published in America in 1998, was born in Goa, India, in 1925, when it was still a Portuguese colony; so he counts Portuguese, along with Konkani and English, as one of his three mother tongues.
His short stories were first published in Bombay in the 1940s and 50s; more recently they have been featured in three top American literary magazines – the North American, Iowa, and Literary Reviews. Other pieces, including much humor, appeared in The Indian-American, the now defunct cultural magazine that for some years was published in New York. HarperCollins, India, published a collection of his short fiction, Loving Ayesha and Other Stories, in 2003, with illustrations by the celebrated Mario Miranda; it promptly made the bestseller lists in that country.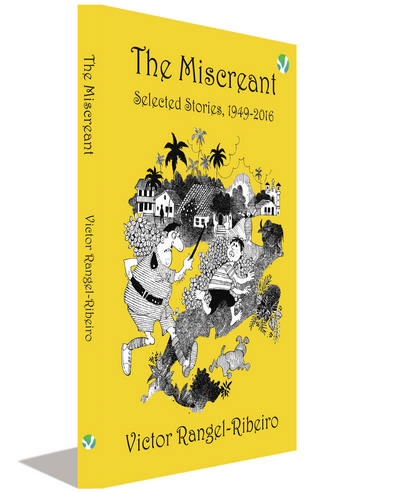 Here is a book to be shared with your closest friends. The Miscreant presents a cast that includes misbehaving young men, squabbling couples, and frustrated lovers, and it occupies a geography that ranges from 1930s India to present-day New York City. Victor is genuinely fond of his characters, from the harried husband in the slapstick "Peter and the Ants," which turns pest control into a new world war, to the desperate young man in "Loving Ayesha," a story that weaves secular love, religious ardor, and India's struggle for freedom from British rule into the book's most unlikely and affecting centerpiece. It's a fondness that gives this collection an unusual—and welcome—warmth.
More info →