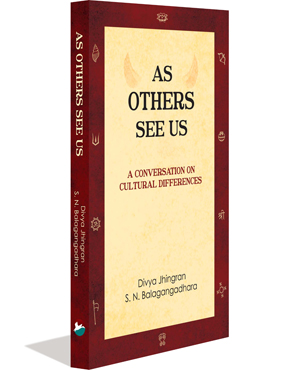 What would the world look like if conceptualized differently?
About the Book
What would the world look like if conceptualized differently?
At this time, all cultures are studied through the prism of western scholarship. This results in a distortion that denies peoples from other cultures an access to their own experience. An examination of some key ideas drawn from Indian and western culture highlights the nature of the problem and the conceptual constraints imposed by western scholarship. These constraints are so deep and so pervasive within western culture that they set limits on western imagination itself, and, consequently, on the imagination of folks from all other cultures. Now, to regain access to the varieties of cultural experience, we must develop alternative theoretical frameworks. Here is an example of one such attempt. With this, we can begin to get a taste of what the world, including the West, would look like if people from other cultures were to describe it in their terms.
About the Author
S.N. Balagangadhara is Professor and Head of the Department of Comparative Science of Cultures at Ghent University, Belgium.
Divya Jhingran studied western philosophy as well as theory and practice in the Indian traditions. She is co-author (with S.N. Balagangadhara) of Do All Roads Lead to Jerusalem? She lives in New York.
240p/Paperback/5×8″