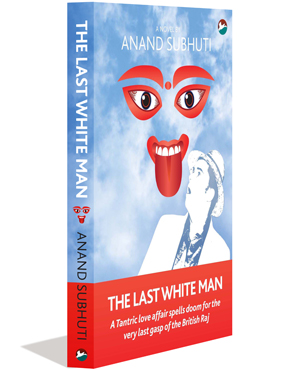 Third revised Edition 2016 with new content added.
Stephen Parkhurst enjoys a cosy lifestyle in India, working as PR man for an IT company. But when his American partner disappears and Steve falls in love with Sakshi, wife of a wealthy industrialist, he gets pulled into a world of mystery. As the affair deepens, Steve has flashbacks of past lives and discovers there are powerful forces involved, including Kali, the Dark Mother Goddess of Kolkata
About the Book
Third revised Edition 2016 with new content added.
Stephen Parkhurst enjoys a cosy lifestyle in India, working as PR man for an IT company. But when his American partner disappears and Steve falls in love with Sakshi, wife of a wealthy industrialist, he gets pulled into a world of mystery. As the affair deepens, Steve has flashbacks of past lives and discovers there are powerful forces involved, including Kali, the Dark Mother Goddess of Kolkata.
About the Author
Anand Subhuti is a former UK political reporter who worked in the Houses of Parliament and also lived for many years in an Indian ashram. He has been a regular visitor to India for 38 years and brings the country alive in these 50 humorously-told anecdotes.