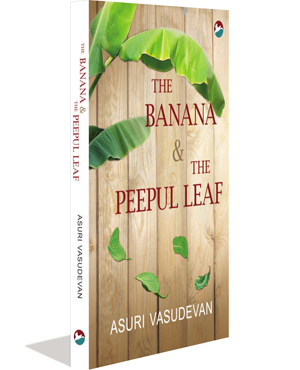 The dance of love, lust and desire – 'Kama'
About the Book
The dance of love, lust and desire – 'Kama'
This fictional novel probes the universality of feelings of love and desire among people of various races and religion under varied circumstances.
For Radha, it is love at first sight when she sees Prakash and the fact that Prakash is a married man is dismissed as a minor detail. Prakash is attracted to Radha's sensuality even though he is very much in love with his wife. As youngsters trying to make a place for themselves in the world, Phillip and Gomi have to make a sense of their yearnings for each other. Prakash's wife Kathy sensing her husband's betrayal uses the same approach partly to pacify herself and partly to radically transform the life of someone she cares for. For Kathy's friend and soul sister Maya, sex is the culmination of companionship.
The story is spread across Asia, Africa and America. In many ways, Kama is the main player of this story, ripping apart the lives of seemingly staid, mostly middle-aged characters and forcing them to re-examine their beliefs. Pick up the book and find out how Kama dances through the cast of characters leaving a hurricane in its wake!
About the Author
Born in 1940, Asuri Vasudevan (A. Vasudevan) is an economist by training. He has spent more than 50 years in academic institutions and official organizations. His fields of specialization are central banking and international finance. In 2000, he retired from the Reserve Bank of India (RBI) as Executive Director. Between 2006 and 2012, he served as the Monetary Operations Advisor on assignment through the International Monetary Fund (IMF) for the first three years; subsequently, he functioned as Special Adviser to the Governor of the Central Bank of Nigeria (CBN).
He was associated with the Executive Board of the IMF (1984-89) as Advisor to the Executive Director for India, Bangladesh, Sri Lanka and Bhutan. As Advisor at the IMF, Washington DC, and later as a senior official of RBI, he participated in a number of meetings and conferences of the IMF and World Bank, Group of Twenty Four, Group of Twenty and UNDP. He has authored several books on Economics, the latest being, 'Monetary Governance' published by Academic Foundation, New Delhi in 2012.
His debut novel, 'The Cloudburst' (originally titled 'Govind Lahari') appeared in 2011. The current book, 'Banana and the Peepul Leaf' is a stand-alone work. It has however used many of the characters found in 'The Cloudburst'.
He lives in Mumbai.
264p/Paperback/5.83×8.27″