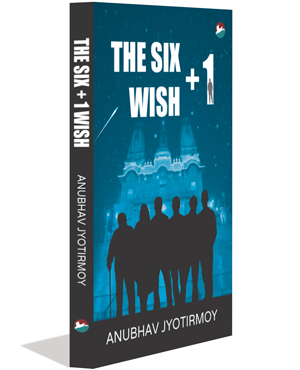 We are often so caught up in our daily life and routines that we don't have time to fulfill our own wishes. Sometimes the fear of society's disapproval stops us from doing what we desire. We hesitate in sharing our secrets and truths with our friends, relatives, loved ones and others. We want to express our love for the people around us but always leave it for another day. For most of us though, that day never comes and we carry our hidden desires and wishes to the grave.

Buy Paperback
About the Book
We are often so caught up in our daily life and routines that we don't have time to fulfill our own wishes. Sometimes the fear of society's disapproval stops us from doing what we desire. We hesitate in sharing our secrets and truths with our friends, relatives, loved ones and others. We want to express our love for the people around us but always leave it for another day. For most of us though, that day never comes and we carry our hidden desires and wishes to the grave. Except for the lucky six! The Six + 1 wish is the story of how these six do get a second chance to fulfill the biggest wishes of their lives.
About the Author
Anubhav Jyotirmoy is a soft-natured person with a strong belief in the saying, Actions speak louder than words. Being passionate about making a contribution to the field of arts, he has always been involved in arts and cultural activities like drama, essay writing. An avid writer, he regularly writes for the local newspapers. He started his career in the service sector and is now in the educational field. He has recently been honoured with the Inext Achievers Award, 2014. He lives with his parents in Gorakhpur. The Six +1 Wish is his first book. Anubhav can be contacted via email at j
[email protected]
. His website is www.anubhavjyotirmoy.com.
192p/Paperback/4.75×7.25″