Salvaging Adidweep is set in the civil-war zone of Adidweep.
It unfolds in the streets of New Delhi, when an assailant shoots and grievously injures, the Kargil war hero, Surya, social worker Pragati, journalist Satya, and professor Rishi.
More info →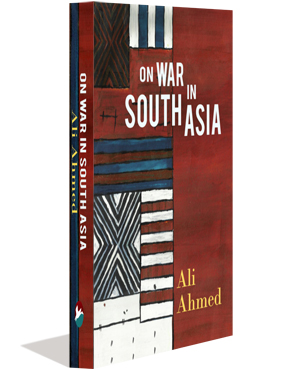 The book comprises Ali Ahmed's writings on strategic affairs and military matters in the period 2008-14. It comprises commentaries on conventional warfare and nuclear deterrence. The work is informed by insights culled during his military service till 2008 and informed by his studies while on sabbatical and later on leaving uniform. From his vantage point as a researcher in a leading think tank and on faculty of a central university in New Delhi, the author observed the strategic debates in India's strategic community. The book reflects on these debates and presents an alternative perspective relying on the relatively less visible liberal perspective in security and peace studies. The book will be of interest to students, researchers, practitioners, policy wonks and the lay public.
More info →