We are the only publisher in India, and perhaps among very few globally, that provides you with the tools to not only create beautiful books in print but also eBooks that are equally splendid to behold. Years of experience in this field have made us confident enough to offer ebooks that are also enhanced – with videos, audios and other attributes that make reading a pleasure. Add to that, we have associated with a large number of worldwide distributors to ensure that your book is accessible to buyers. This, in addition to our own platform that makes it easy for you to sell your ebooks and track its sales.
CinnamonTeal makes it easy for you to reach out to a wider audience using beautifully crafted eBooks – whether for use on the iPad, the Kobo or the Kindle. We manually code each book, ensuring that all the snarls associated with automated conversion are avoided. This also means that your book will negotiate the peculiarities of each reading device and be easily viewed on them. Thus you can rest assured of their quality. Further, we will help you make these books available in all corners of the world!
We work tirelessly so that you don't have to. The result – beautifully produced books that are compatible with almost every reader they are designed for, and appear as close to the print versions as possible. Over the years, we have designed various kinds of eBooks – whether children's books, cook books, novels or travelogues. In all cases, we have satisfied authors to show for.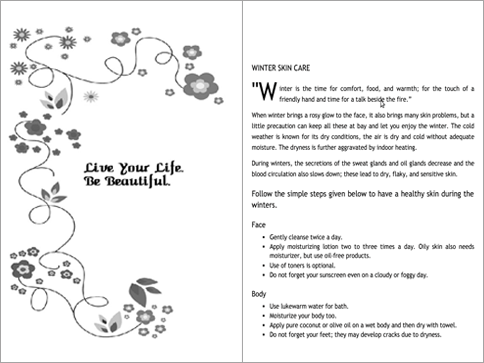 We have developed the expertise to produce eBooks in all popular formats i.e EPUB, MOBI, PDF and HTML. This means, by using our services, you can make your book available to almost anyone who reads books on an electronic device, without having to bother about the heavy lifting that such efforts usually entail.
CONVENIENT SALES PLATFORM
Our website, dogearsetc.com, makes it easy for you to sell your books online and instantly make your book accessible to a world-wide audience. This platform can accommodate books in EPUB, MOBI, HTML and PDF/A formats. Thus you can upload your own books for sale here, and monitor sales each time one happens.
We have also tied up with worldwide distributors to make your book available on a large number of websites. For more details, contact us by email at [email protected]
Files must be submitted in .TXT, .RTF or .DOC (or .DOCX) formats. Cover images and images and illustrations that appear within the book must be submitted separately in either of .PNG, .JPG, .GIF or .SVG formats. If the source file is submitted in other formats, such as PDF, larger turnaround times will occur and may require additional inputs.
Files can be converted to the following formats:
– .PDF/A (for use on mobile handsets or computer screens)
– .MOBI (for use on the Amazon Kindle™)
– .EPUB (for use on most devices including the Sony eReader™, the Kobo™, Nook™ and the Apple iPad™)
– .HTML (for use on both smartphones and personal computers, without the need for any special software to be installed. Click here for an explanation of this format.)
It is important that your manuscript is finalized and completely edited before it is developed as an ebook. Subsequent changes to the manuscript may entail further charges.
| | |
| --- | --- |
| Manuscript Length | Turnaround Time |
| Fewer than 40 A4 pages | Within 4 days |
| Between 41-80 A4 pages | Within 1 week |
| More than 80 A4 pages | Within 2 weeks |
Tasks within the scope of work include a)Insertion of meta data and b)Tagging and linking of Table of Contents and of footnotes, if present. It does not include editing and proof reading of the manuscript. Further, the time taken to actually complete conversion into ebooks will depend on the "kind" of text. The presence of elements such as illustrations and tables lead to larger turnaround times.
Which eBook format should I invest in?
That really depends on the type of device your readers use to read their ebooks. For example, users of the Amazon Kindle reader can only read books in the .MOBI format, and the plain-jane .PDF format. Almost no other reader can read books in the .MOBI format. On the other hand, almost all other readers can read books in the .EPUB format. This format also lends itself well to the use of enhancements such as videos, background audio, etc.
How much does this service cost?
For eBook development costs, please contact us by email.
My book is not in English. Can you still provide this service?
Yes, we can provide this service for conversion into the EPUB and PDF/A formats. There may however be some constraints on certain aspects such as the fonts used. These will be communicated to you before the conversion process. Contact us for more details.
Can my ebook include videos?
Yes, it can. We have successfully incorporated video and audio clips in ebooks in cases where our authors have sought this feature primarily for instructive books such as how-to manuals and recipe books. Contact us for more details.
I am a publisher with a large list. Should I convert my print books into ebooks?
Conversion into ebooks is expensive thus making it important for publishers to choose which books to convert. Not all books are ideal for conversion into eBooks. Publishers must therefore examine each title in their list and determine its readership. Depending on the accessibility of its readership to eBook technology, the decision to convert into eBooks must be taken. For example, if the readers of a particular book are not tech-savvy, an eBook version might not find enough takers. Usually children's books and books related to the Science, Technology and Medical fields (STM) are most suitable for conversion into eBooks. Books of other genres may be examined for its suitability for conversion on a case-by-case basis.
Does CinnamonTeal incorporate Digital Rights Management (DRM) technologies?
DRM, a technology used to prevent illegal copying of ebooks, is a software programme executed by online retail stores. For example, you may choose to sell a book developed by CinnamonTeal in the .mobi format on the Kindle store and opt to apply DRM for your book. Books sold on our webstore, dogearsetc.com, are not secured by DRM. This blog will help you explain our decision.