Dr. Jastinder Gill is Chief Dermatologist and Cosmetologist at the SPS Apollo Hospitals, Ludhiana, Punjab.
A post-graduate from the Government Medical College, Patiala, Punjab, she was the first to set up a Cosmetology Clinic in Punjab in 1999 at Patiala. Dr. Gill visited Johns Hopkins Skin and Cosmetology Centre, USA, in 2003, where she got the opportunity to learn the latest and the best treatment options for skin care.
Dr. Gill believes in spreading awareness and feels the need to educate people about their skin. To further this, she has attended and organized various skin camps and has also given talks at clubs, written articles in newspapers and has delivered talks on television.
She has been actively involved in social work and has been the Secretary and President of the Inner Wheel Club, Patiala Mid town.
Dr. Gill has always been a keen observer and learner and believes in imbibing new techniques and treatments.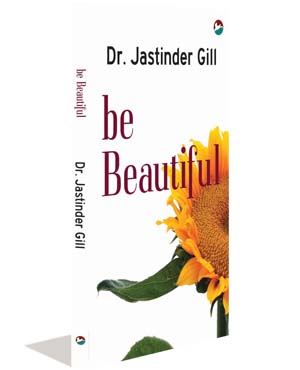 Rs. 395/-
Rs. 355.5/-
eBook:
Rs. 150/-
During my practice, I came to realize that many people were either ignorant of, or often misguided in matters related to, hair and skin care. They were easily misled by advertisements that addressed generalities without taking into account individual concerns that required specialized care. As doctors, we ourselves are unable to devote sufficient time to our patients, to understand their needs and treat them adequately. Further, patients are unable to retain information and correctly follow what was prescribed. They need to be reminded constantly.

Buy Paperback | Buy EPUB | Buy MOBI | Buy PDF
More info →