A native of India, Ram L. Chugh served in the Indian Air Force before joining Panjab University as a research scholar to pursue a doctorate in economics. He later taught economics at Kurukshetra University before moving to the United States in 1966 to earn his Ph.D. As a professor of economics at the State University of New York College at Potsdam, N.Y., he earned the prestigious SUNY Chancellor's Award for excellence in teaching and later received SUNY's highest honor by being named a Distinguished Service Professor.
After a thirty-two-year career at Potsdam, he moved to Albany, N.Y., and worked at SUNY System Administration, where he initiated and then headed the SUNY Retiree Services Corp. He retired in 2013 after forty-three years of service in the SUNY educational system. He strongly believes in using one's expertise and knowledge to provide solutions to societal challenges, and he has received numerous awards and honors for his many years of dedicated service to the university and community.
He considers himself a lifelong learner and continues to remain active in various academic pursuits. He lives with his wife, Seema, in Loudonville, N.Y., and the couple enjoys spending time with their daughter, Pooja, and her family in New York City.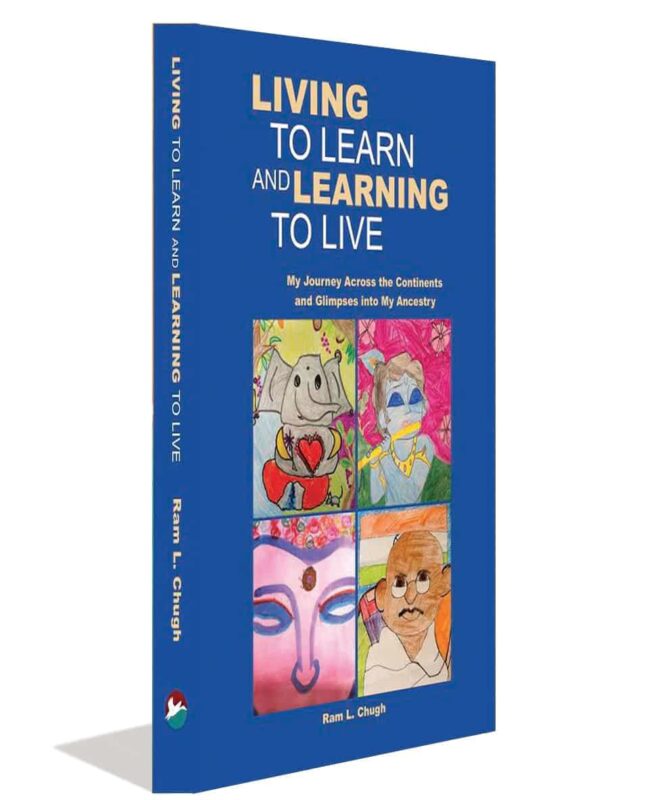 From the caste-like constraints of air force life and other hardships in India to professorial excellence and acclaimed public service in America, Living to Learn and Learning to Live takes readers on a journey that illuminates the nature of being human and the noblest aspirations of spirit. It is an inspiring story of overcoming adversity and striving for excellence, but also of humility, friendship, service, and ultimately, love.

Buy Paperback
More info →
Though his high school science teacher thought sixteen-year-old Ram Chugh, one of his most gifted students, should continue his education at a university, Ram's concerned but struggling father had other ideas. Acceding to his father's wishes, Ram soon found himself, in 1951, as a fitter armorer in the highly rank-conscious Indian Air Force.

Buy paperback
More info →