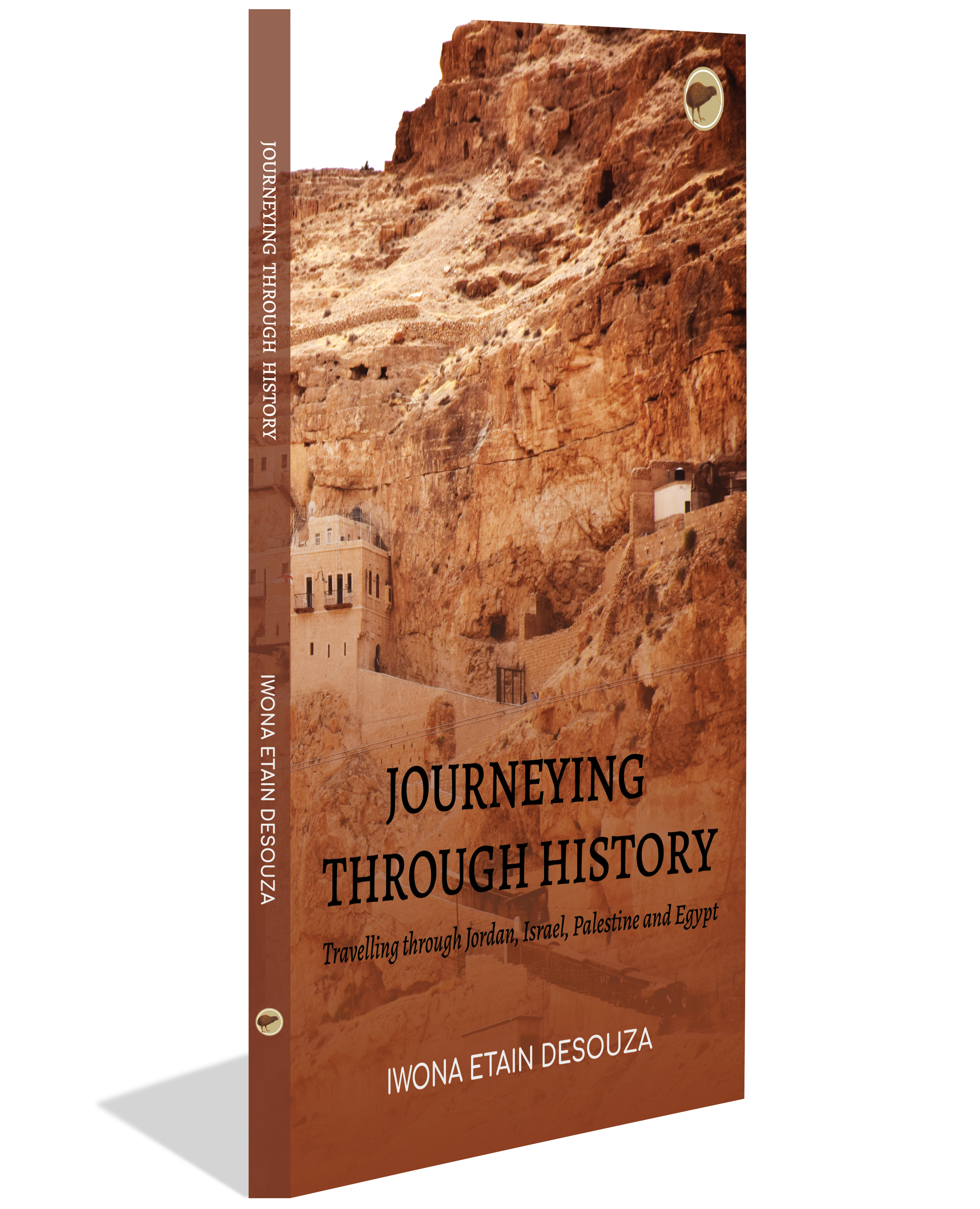 Journeying Through History guides you through a journey of history, culture and heritage.of the Holy Land.
About the Book
This book is a descriptive analysis of the places mentioned in the Biblical scriptures – Jordan, Israel, Palestine and Egypt. The book holds the journey of the author through the historical streets as a student of history, in all its glory and aesthetic pleasure with the aid of photographs and entries. Written with an aim to not just connect to the Christian religious sect, the author seeks to put through to the world the Holy Land through the eyes of a curious and enthralled traveller. Compiled as a university project, the book is a collection of facts gained on-site as well as off-site through research and local interaction. Through the book, the author helps guide you through a journey of history, culture and heritage.
About the Author
Born and raised in Goa, India, Iwona DeSouza believes that if a person truly has their heart set on something, pursuing it becomes an exciting adventure. With that belief she graduated with a degree in History, a passion for the subject inculcated within her at a young age of 10 years. Finding her skill of writing through poetry, Iwona DeSouza progressed to writing short stories and scripts for street theater. With this book the author aims to connect with people through her writing combined with her love for traveling and photography. As a project for her university, the author decided to put forward to the world, a journey through the eyes of a student and pilgrim. This is her first book.
Follow more of her work on www.achubbythinker.wordpress.com
76p/Paperback/5.5×8.5