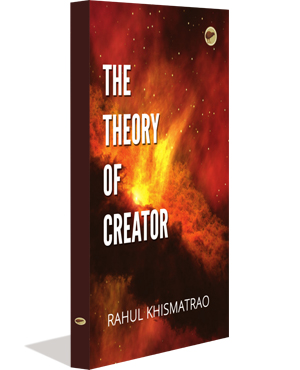 SECRETS OF THE UNIVERSE EXPLAINED
About the Book
SECRETS OF THE UNIVERSE EXPLAINED
Is the universe finite or infinite? Can we travel at the speed of light? Where do living beings go after their death? When and where in space did the Big Bang occur? What exactly is a Black Hole? Does life exist elsewhere in the universe? These are just few questions to which we have myriad answers till now. Reading this book will explore all the secrets of the universe and answer almost every question related to the universe. The more you read, the more you explore.
The concepts in this book are explained very well and in a simple way. The intention of this book is that even the common man can understand space related concepts which mainly include the Big Bang Theory, Einstein's Theory of Relativity, Black Holes and many others. Extensive research has led to this book which presents a unified theory that gives the reader a basic idea of how the universe is formed.
About the Author
Rahul Khismatrao lives in Mumbai, Maharashtra, India. He participated in the Royal Commonwealth Essay Competition organized by The Royal Commonwealth Society, London and supported by Cambridge University Press where he received the bronze in the senior category.
106p/Paperback/5×8″