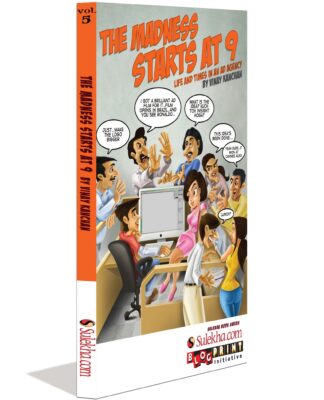 'The Madness Starts At 9' is a satire on the corporate world. It is set in an agency, and is a humorous take on many events that happen in the life of an organisation There are 25 stories in all, each of which touch upon a typcial white collar issue in a lighter vein.

More info →
In this book the author has brought together various natures, relationships and moods of people around us.

More info →
The health-conscious love to go through this book to laugh away their blues. Couples relish the special banter it carries on them. The general fun-seekers find an El Dorado in it. Doctors say that hilarious outbursts help people fight stress in an amazing way and bring cheer to their lives.

More info →