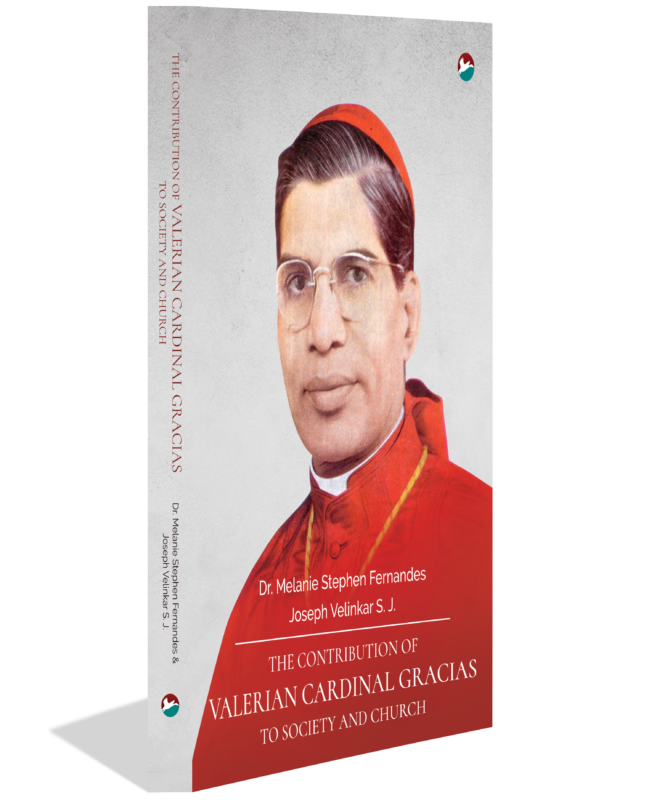 This book is about the most eminent Indian churchman of modern times, who molded the Bombay diocese, the Indian Church
About the Book
This book is about the most eminent Indian churchman of modern times, who molded the Bombay diocese, the Indian Church and indeed the country so sharply that he verily transformed it. The organization of 38th International Eucharistic Congress was his greatest achievement. His presence on the scene has been so dynamic that the Church in India, and even India for that matter, will never be the same again.
A pauper from an early age, who relied solely on his widowed mother, he rose to great heights, despite a few breakdowns caused by people around him, befriending Popes, Presidents and Prime Ministers, and becoming the first Indian Cardinal of India.
About the Authors
Dr. Melanie Stephen Fernandes is a music teacher, who has taught in prestigious schools like Cathedral and John Connon High School and St. Anne's, Fort, Mumbai. She studied for her B.A at Sophia College, Mumbai and obtained her piano degree from Trinity College of Music, London.  An avid reader, she is equally passionate about teaching and animals.
Joseph Velinkar, of Goan origin, was born in Mumbai and moved about in India and abroad for his studies: Mumbai, Pune, Kodaikanal, Barcelona, LIsbon, Rome and the U.S, ending with a Master's in Ancient Indian Culture and a Doctorate in History, both from the Bombay University. He has taught at the Holy Family College (Andheri), St. Pius College (Goregaon), St. Xavier's College (Mumbai) and St. Gonsalo Garcia College (Vasai)
He has been the director of Heras Institute (Mumbai) and Principal of t. Gonsalo Garcia College. He speaks English, Spanish, Portuguese, Latin, Konkani, Marathi and Hindi
252p/Paperback/5.5×8.5″